1. The Married Woman
Story – A wife, a mom, a teacher, a homemaker, she's played all the roles, but what about being true to herself?
Being Astha? Be a part of Astha's journey as she breaks boundaries, set by society, to find herself.
It's my first time ever writing a review on a series. I just had to write this because of how amazing this show is. Kudos to everyone else who's making a contribution to this show! All I can say is: HOLY S**T !!! This is the best television series I've ever seen
2. ZEE5 New Web Series 2021
Qubool Hai 2.0
Story –
It is the story of Asad and Zoya — two individuals who have surrendered to their ideals. One to the cause of his country, another to her duty towards her family. this sequel to the popular television show Qubool Hai follows the love story of Asad, an Indian, and Zoya, a Pakistani as their lives get entangled and they struggle with their dilemmas and loyalties. It is awesome. The lead pair(Surbhi Jyoti and ksg) nailed it again. Their chemistry in every scene whether that's funny, action,teasing or romance, is still the same, but yet at another top-notch level. And, it was a treat to watch Zoya again. Though, direction and story depiction could have been better in some scenes as there were certain loopholes. Well deserved appreciation for Sourav Raj Jain and Gurpreet bedi. Waiting for next season!!!
ZEE5 New Web Series 2021
3. The Wife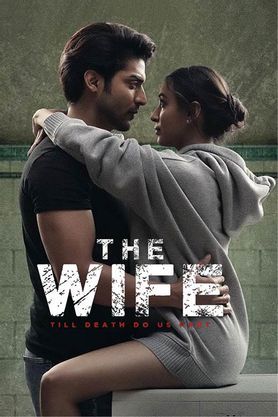 Story –
Varun and Arya move into a new apartment where they are haunted by a spirit. The Wife is a ZEE5 Original horror film starring Gurmeet Choudhary and Sayani Dutta. Varun and Arya move into a new apartment where they are haunted by a spirit. Will the couple be able to uncover the mystery of the ghost? The plot of the movie is the same old-married couple moving into a house and things started going wrong and in the climax, it's revealed that who among the three- pati, patni or the ghar, has a history with the ghost. The story itself is extremely mediocre and the end even more predictable. What disappointed me the most were the cliche tactics of provoking fear in the viewer. The opening and closing of doors, things mysteriously disappearing from its place, weird noises (music composer trying his best to make it sound fearful), and some shadow sitting inside the cupboard. Aren't these done and dusted in Ramsay movies, already? The gimmicky characters and bad makeup of our dear ghosts make it worse. Performances are quite average. Frankly, I feel the actors don't have much to do in any horror film as it's primarily the direction and screenplay which infuses fear than the acting per se. Gurmeet and Sayani are decent but unfortunately, they had a weak film in hand. ZEE5 New Web Series 2021 4. Silence: Can You Hear It
Story –
During a mountain trekking trip, few youngsters come across a dead body is identified as Pooja Chaudhari whose daughter of well-known lawyer Justice Chaudhari. Chaudhari requests the police commissioner to appoint ACP Avinash Verma on the case as he has seen his work previously, Avinash and his team start to investigate the case and find that it's not easy the way it looks. Avinash's main suspect is MLA Ravi Khanna and is sure he has given a false statement and is somewhere connected to the murder of Pooja but has no evidence against him It's just simply stretched, nothing new, and doesn't keep you hooked.. It reminds an old CID episode, disappointed.. ZEE5 New Web Series 2021
Story –
When Mr. Kapoor of Sunflower society is found dead, the cops arrive and interrogate the neighbors. In a society full of quirky characters, who must have killed Sharma and why? Sunflower is a housing society with its fair share of comedic characters. But none more hair-brained and awkward than simpleton Sonu. He dives headlong into the center of a murder investigation of a society resident, and in no time manages to become the chief suspect. Around him, the real murderers, a resident couple in Sunflower itself, tread cautiously. Will they get away as Sonu keeps digging his own grave? As the investigation escalates, the hypocritical society members worry about their beloved society losing its good old glory. But the problem is the next generation's ways are neither good nor old. Late night parties, suspected lesbians, and tattooed tenants will surely make Sunflower wither, they say. Between Sonu tightening the noose around his own neck, the murderers living on the edge and the society trying to uplift its society's values, Sunflower is a quirky murder mystery in a comedy of errors ZEE5 New Web Series 2021
6. The Married Woman
Story –
A wife, a mom, a teacher, a homemaker, she's played all the roles, but what about being true to herself? Being Astha? Be a part of Astha's journey as she breaks boundaries, set by society, to find herself. I was prejudice towards watching The Married Woman because I never liked Fantasy but I was hooked immediately. ZEE5 New Web Series 2021